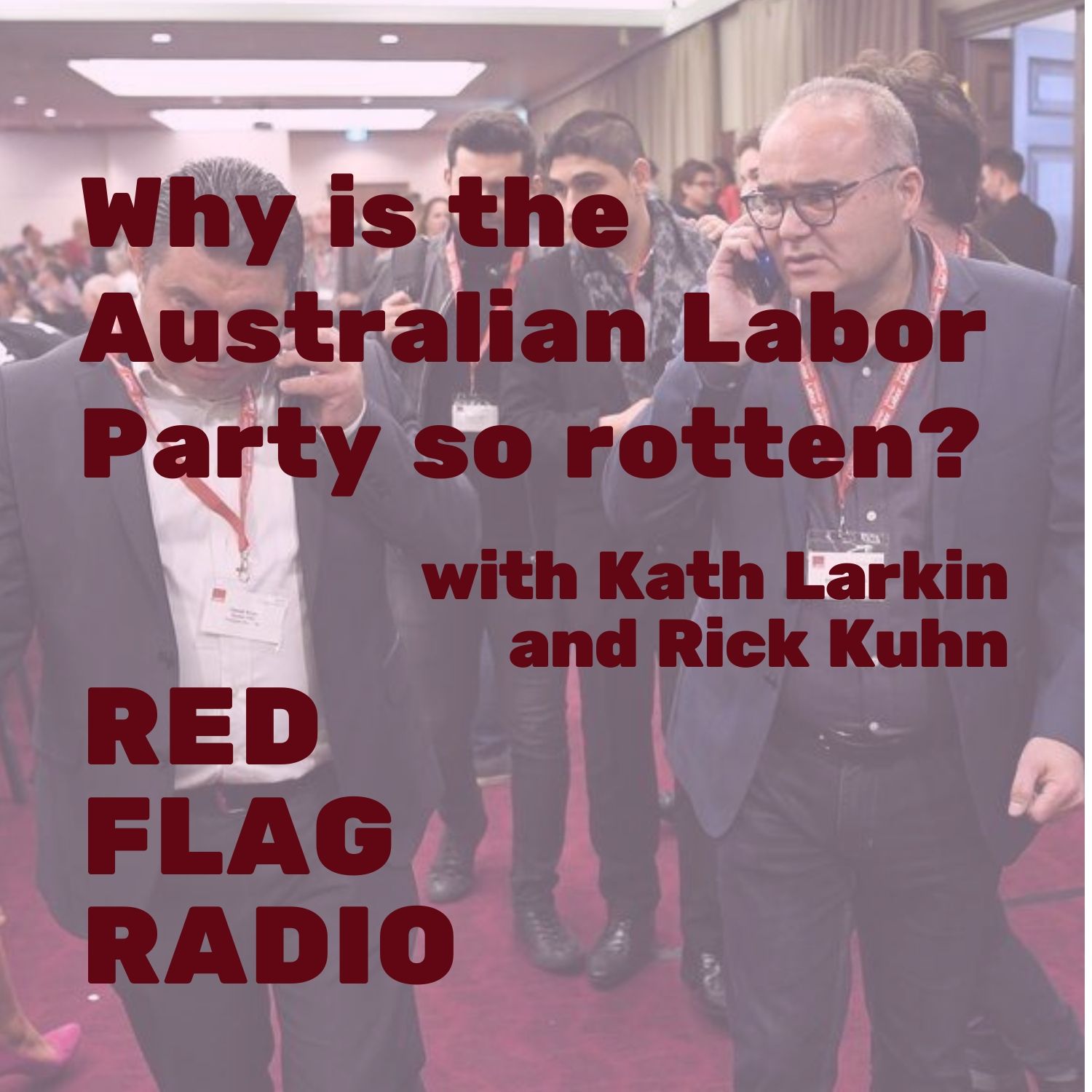 Why is the Australian Labor Party so rotten? with Kath Larkin and Rick Kuhn
Jun 27th, 2020 by Red Flag Radio
The recent investigation into the Victorian branches of the Australian Labour Party (ALP) revealed branch stacking and corruption at an 'industrial scale'. In this episode we discuss the history of the ALP and analyse what has changed, and what has remained the same. Why is it that the ALP are so decrepit? Rick Kuhn is a Marxist economist, political analyst and honorary associate professor at the Australian National University in Canberra. Rick is also the co-author of Labor's Conflict: Big Business, Workers and the Politics of Class (2010). Kath is a rail worker and activist in the Rail Tram and Bus Union and has just been preselected as the Victorian Socialists' candidate for Lord Mayor of Melbourne. 
Labor's leaders don't deserve true believers https://redflag.org.au/node/7235 
The ALP: What class of party? https://marxistleftreview.org/articles/the-alp-what-class-of-party/ 
Support us on Patreon https://www.patreon.com/redflagradiopodcast 
You can also make a one-off donation at https://donorbox.org/support-the-red-flag-radio-podcast 
Hosted by Roz Ward. Produced by Liam Ward.
Music by Dan Kenny.
Subscribe to Red Flag newspaper - https://subscribe.redflag.org.au/ 
Contact the show - redflagradiopodcast@gmail.com
Share
|
Download(

Loading

)