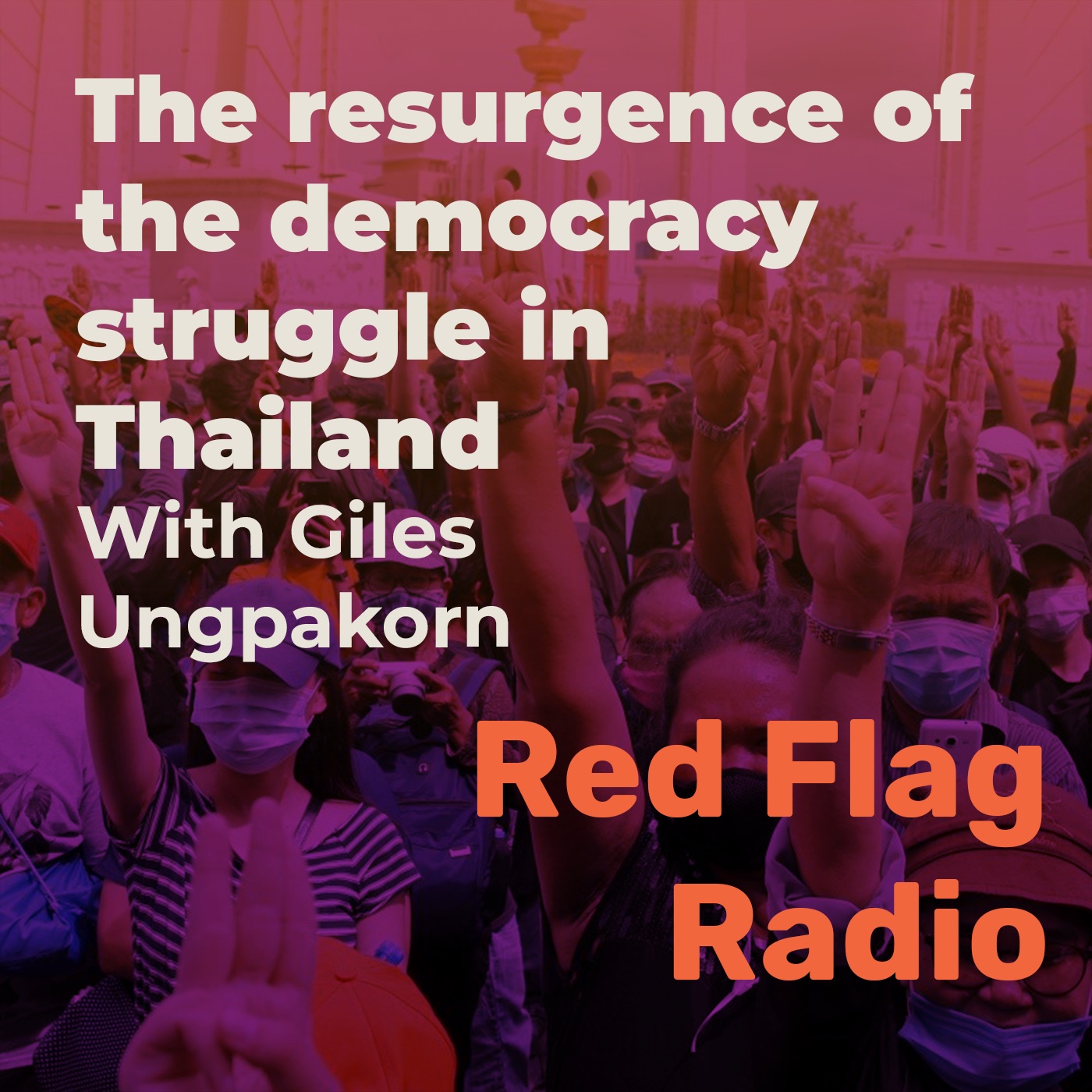 The resurgence of the democracy struggle in Thailand with Giles Ungpakorn
Aug 23rd, 2020 by Red Flag Radio
Led by students and young people, a new wave of pro-democracy protest has broken out in Thailand. Liam is joined by Giles Ji Ungpakorn, an exiled socialist and Thai dissident living in the United Kingdom, to discuss what has been happening to re-energise the movement.
Support us on Patreon:
https://www.patreon.com/redflagradiopodcast 
Hosted by Roz Ward. Produced by Liam Ward. 
Music by Dan Kenny. 
Subscribe to Red Flag newspaper: 
https://subscribe.redflag.org.au/ 
Contact the show: 
redflagradiopodcast@gmail.com 
Share
|
Download(

Loading

)