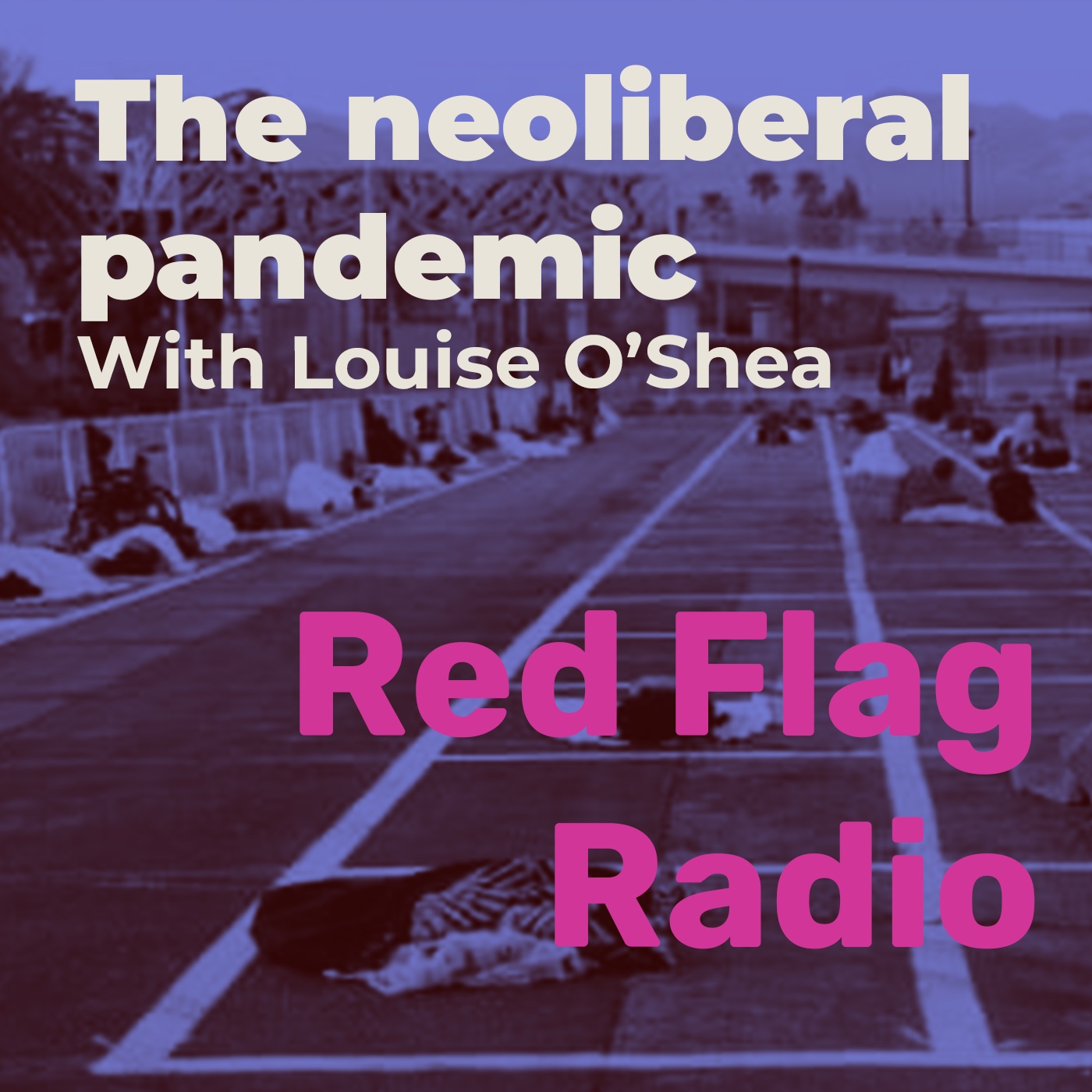 The neoliberal pandemic with Louise O'Shea
Aug 23rd, 2020 by Red Flag Radio
The logic of neoliberalism has defined the response to COVID-19 internationally. In Australia, decades of privatisation have degraded health services and made sub-contracting endemic in employment. This means that political decisions continue to be made on all sides that put profit and business before health and life. In this episode we discuss how neoliberalism has shaped the pandemic with Red Flag contributing editor Louise O'Shea. 
Neoliberalism's pandemic - https://redflag.org.au/node/7303 
Support us on Patreon: 
https://www.patreon.com/redflagradiopodcast 
Hosted by Roz Ward. Produced by Liam Ward. 
Music by Dan Kenny. 
Subscribe to Red Flag newspaper: 
https://subscribe.redflag.org.au/ 
Contact the show: 
redflagradiopodcast@gmail.com 
Share
|
Download(

Loading

)