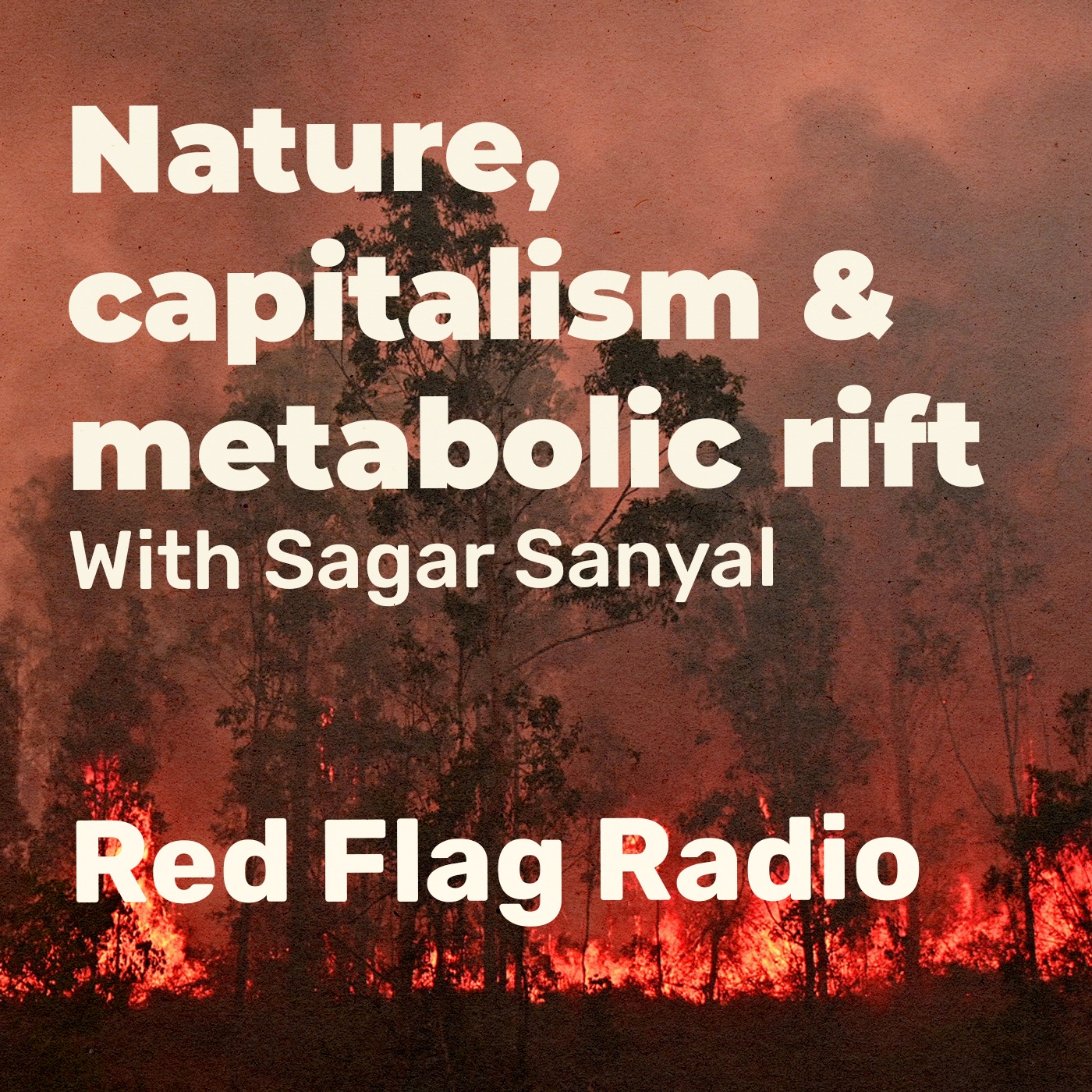 Nature, capitalism and the metabolic rift with Sagar Sanyal
May 16th, 2020 by Red Flag
Marx was to develop his major ecological critique in the volumes of Capital. In Volume 3 he wrote that there was an "irreparable rift in the interdependent process of social metabolism, a metabolism prescribed by the natural laws of life itself". This has become known as the theory of the 'metabolic rift'. The current interconnected health and global ecological crises are now increasingly understood in relation to industrialisation, production, and the human-metabolic relation to nature at the expense of the world's ecosystems. So what does the metabolic rift help to explain about the crisis today? Can the metabolic rift be repaired by technical solutions within capitalism? Friend of the podcast, Sagar Sanyal joins Roz and Liam for discussion. 
Please support us on Patreon - https://www.patreon.com/redflagradiopodcast 
You can also make a one-off donation at 
https://donorbox.org/support-the-red-flag-radio-podcast 
Follow our coverage of the crisis in Red Flag - https://redflag.org.au/ 
Hosted by Roz Ward. Produced by Liam Ward. 
Music by Dan Kenny. 
Subscribe to Red Flag newspaper - https://subscribe.redflag.org.au/ 
Contact the show - redflagradiopodcast@gmail.com 
Share
|
Download()