Episodes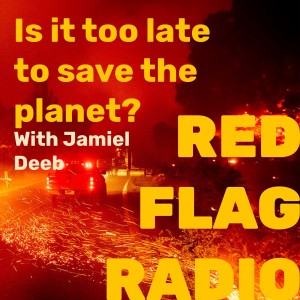 Saturday Apr 17, 2021
Saturday Apr 17, 2021
We have a world to win, but are we too late to avoid the 'tipping points' that trigger irreversible environmental catastrophe? There are still reasons to hope that we can save the planet, but what are the politics that can win the world? In this discussion with socialist teacher and environmental activist Jamiel Deeb, we examine the failures of reformist environmentalism and the crimes of capitalism as well as the possibilities for socialism in a hothouse earth. 
Further reading:
'Net zero by 2050' means disaster' by Jack Crawford in Red Flag
'Without a revolution, we'll have climate catastrophe' by James Plested in Red Flag
Marxism and the natural world by Michael Kandelaars in Marxist Left Review
Support Red Flag Radio on Patreon: 
https://www.patreon.com/redflagradiopodcast  
Subscribe to Red Flag newspaper: 
https://subscribe.redflag.org.au/  
Hosted by Roz Ward. Produced by Liam Ward. 
Music by Dan Kenny.