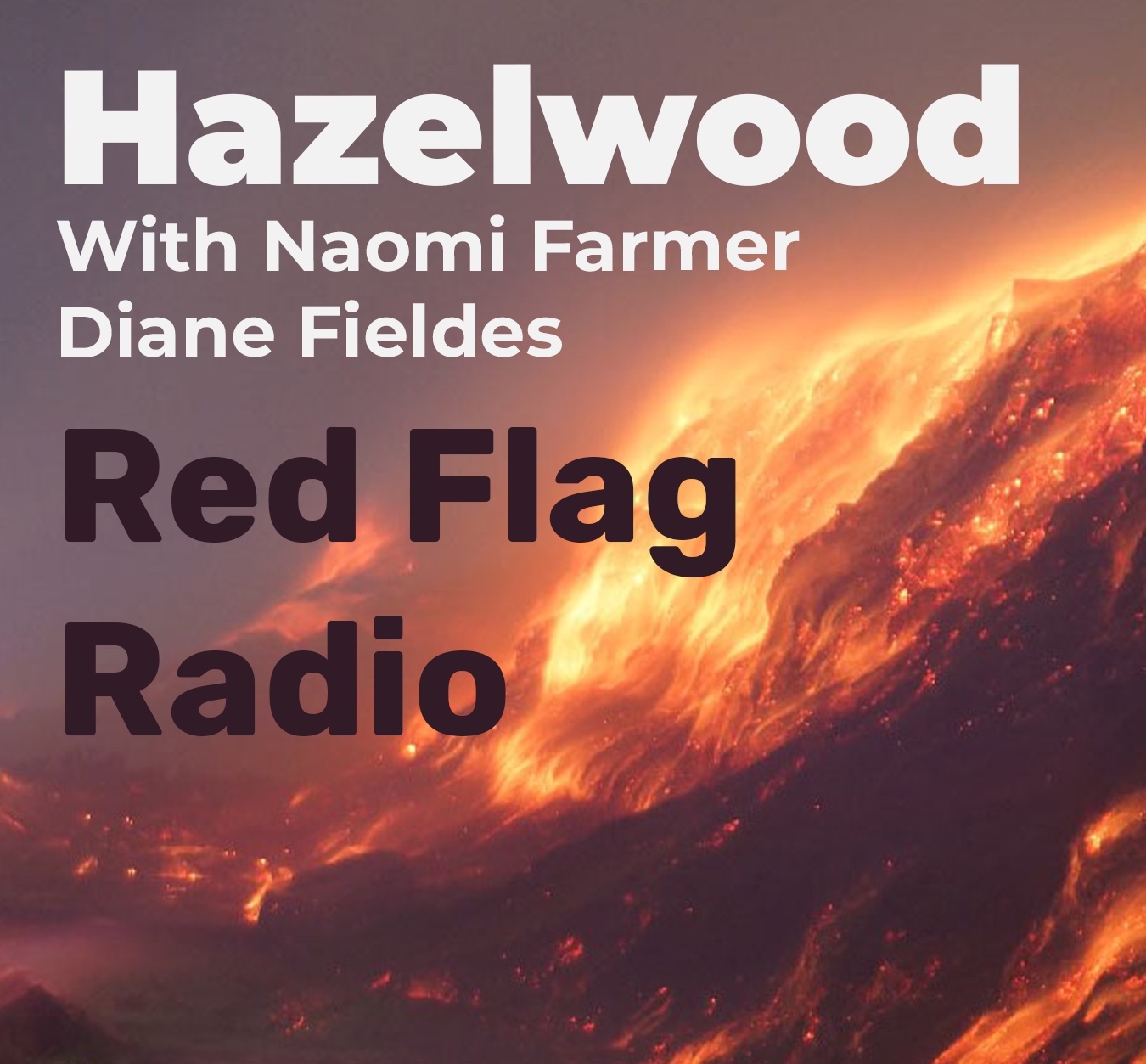 Hazelwood with Naomi Farmer and Diane Fieldes
Sep 6th, 2020 by Red Flag Radio
In 2014, the Hazelwood mine fire burned out of control for 45 days causing one of Australia's biggest environmental and health disasters. Millions of square metres of exposed, highly flammable brown coal sent toxic ash and smoke billowing through the Latrobe Valley. The corporate owners of the mine dodged responsibility and focused on keeping the power station operating. The government covered up the health impacts and offered slow and grossly inadequate support measures. In the face of indifference for their lives and health, local residents got organised and fought back. 
Published on 23 February 2014, Naomi Farmer's article on the crisis, Disaster in the Valley crashed the Red Flag website and triggered the beginning of serious resistance from local communities. Veteran socialist Diane Fieldes joins Naomi for discussion of a disaster that captures both the inhumanity of capitalism and the potential for a different world.
Tom Doig's new book Hazelwood is reviewed by Diane in the next issue of Red Flag.
Support Red Flag Radio on Patreon: 
https://www.patreon.com/redflagradiopodcast 
Subscribe to Red Flag newspaper: 
https://subscribe.redflag.org.au/ 
Contact the show: 
Hosted by Roz Ward. Produced by Liam Ward. 
Music by Dan Kenny. 
Share
|
Download(

Loading

)