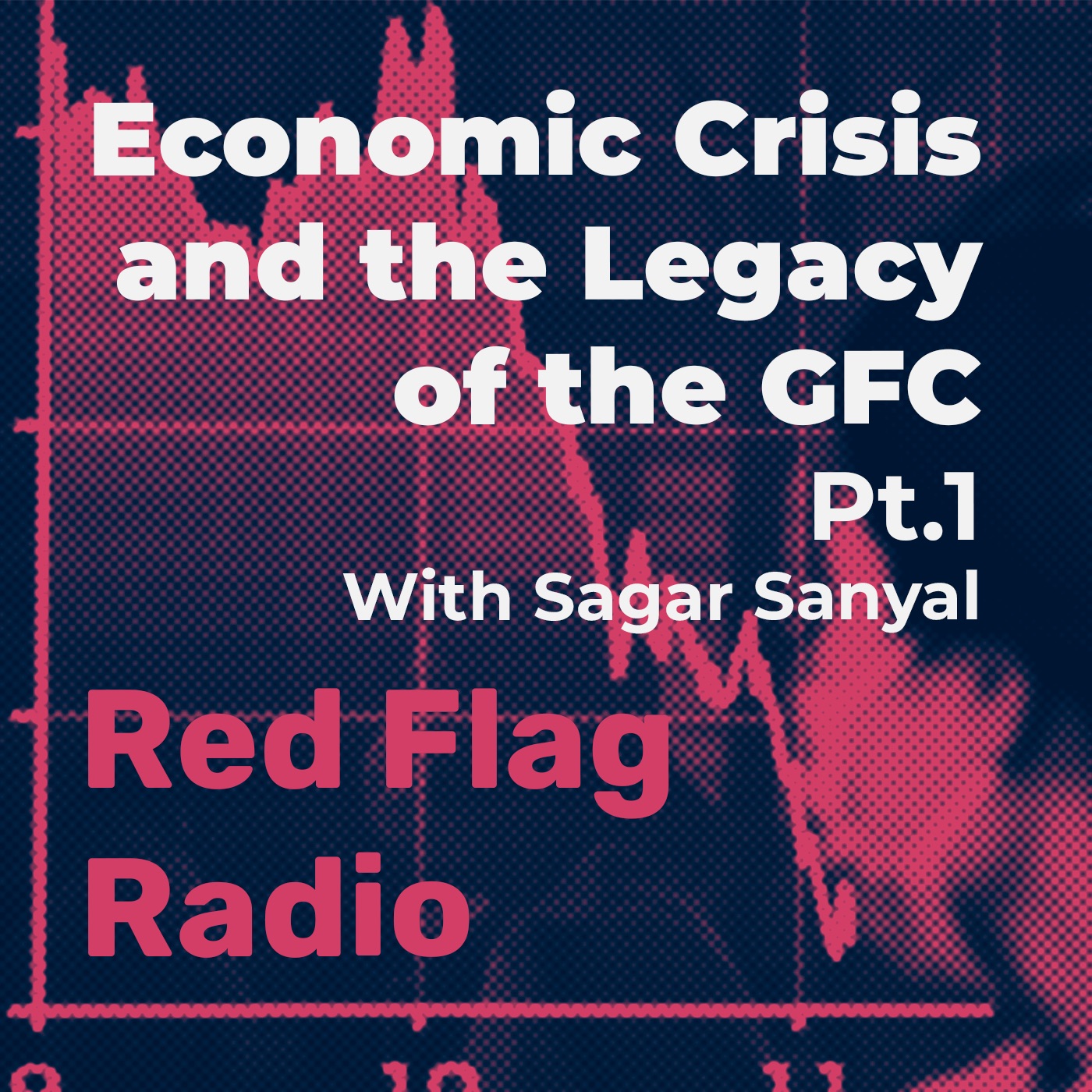 Economic crisis and the legacy of the GFC with Sagar Sanyal Pt.1
Sep 2nd, 2020 by Red Flag Radio
A two part special edition with Sagar Sanyal on how Marxists understand economic crisis. In part one we discuss how mainstream interpretations of the causes of the Global Financial Crisis (GFC) of 2008 fail to take account of the inherent instability of capitalist competition and production. Why do crises happen and what is the legacy of 2008 for today? This episode is suitable for listeners who are new to thinking about economics or those looking to develop their understanding of Marxist economics.
Recommended reading: Chris Harman (2009) Zombie Capitalism: Global Crisis and the Relevance of Marx (Bookmarks) - available at https://shop.redflag.org.au/
Support us on Patreon:
https://www.patreon.com/redflagradiopodcast 
Hosted by Roz Ward. Produced by Liam Ward. 
Music by Dan Kenny. 
Subscribe to Red Flag newspaper: 
https://subscribe.redflag.org.au/ 
Contact the show: 
redflagradiopodcast@gmail.com 
Share
|
Download(

Loading

)