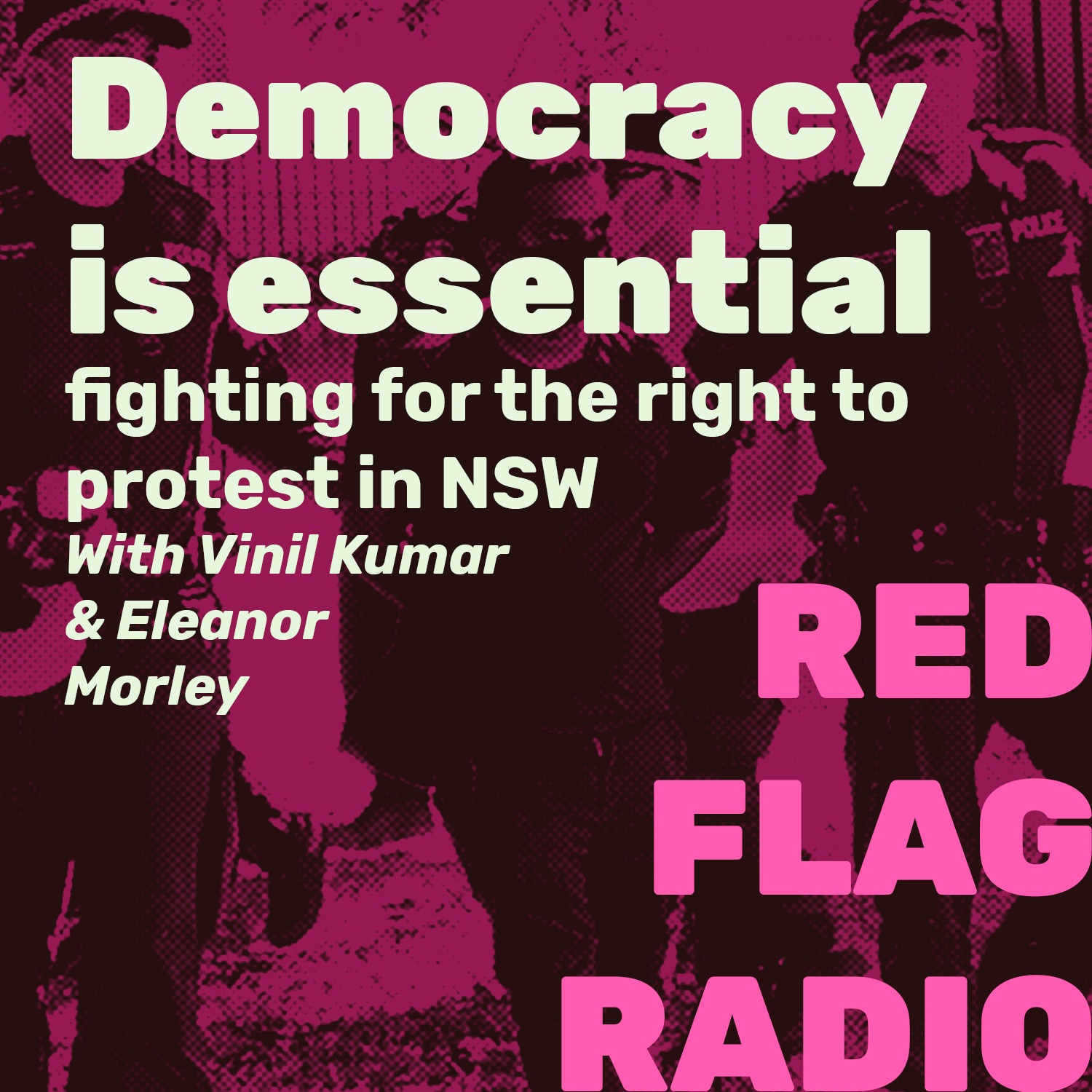 Democracy is essential - fighting for the right to protest in NSW
Oct 5th, 2020 by Red Flag Radio
The police crackdown on protests in New South Wales is a serious attempt to erode democratic rights and curtail political expression under the cover of the pandemic. On this episode we discuss why democracy should be defended at the same time as serious health measures are put in place to deal with the health crisis. Our guests Vinil Kumar and Eleanor Morely are founding members of the campaign 'Democracy is Essential - Restore the right to protest in NSW'. 
Campaign Facebook page - https://www.facebook.com/DemocracyNSW 
Sign up to the campaign - here 
Donate to help pay the fines - here 
Civil rights, profits and the lockdown by Louise O'Shea 
Support Red Flag Radio on Patreon: 
https://www.patreon.com/redflagradiopodcast  
Subscribe to Red Flag newspaper: 
https://subscribe.redflag.org.au/ 
Contact the show: 
Hosted by Roz Ward. Produced by Liam Ward. 
Music by Dan Kenny. 
Share
|
Download(

Loading

)