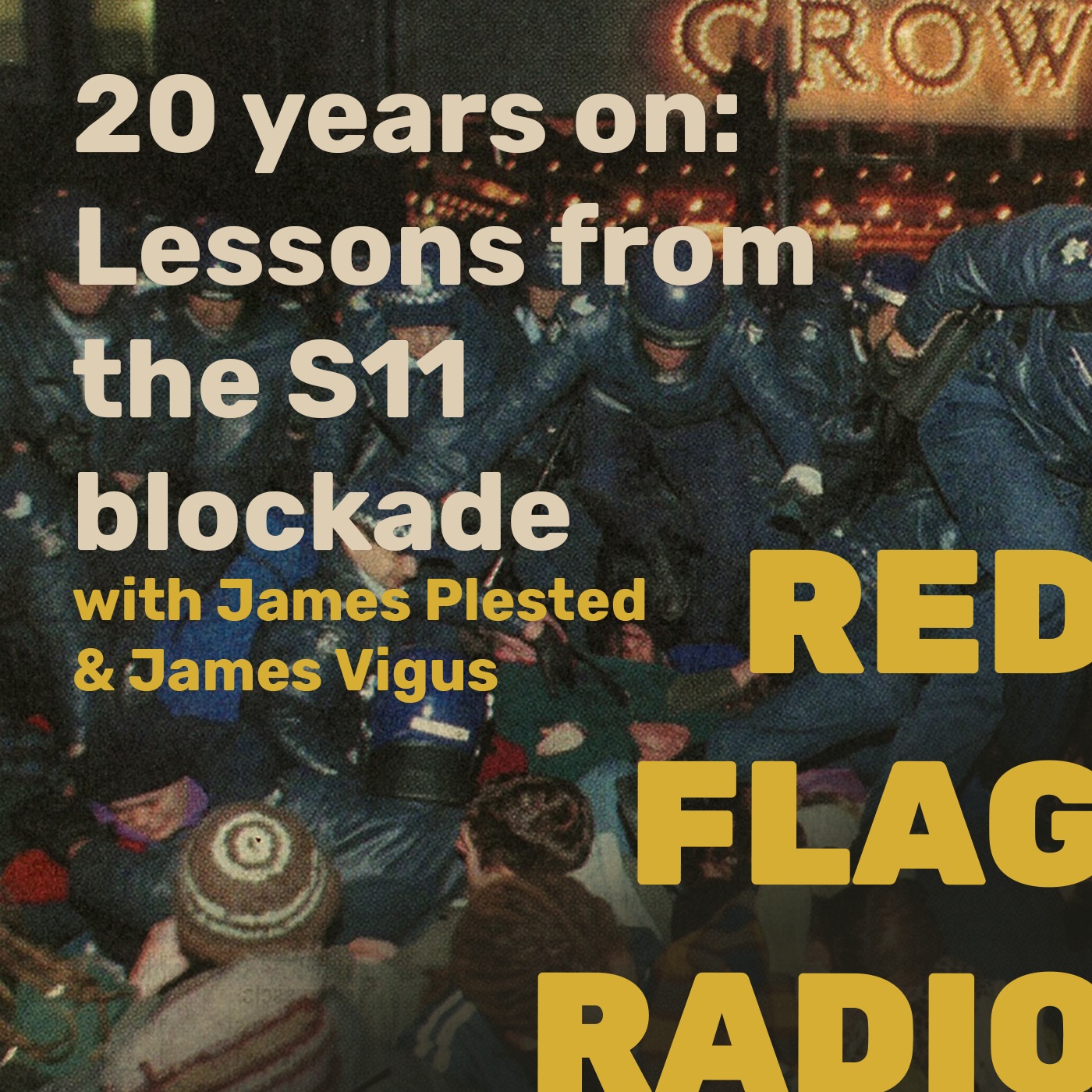 20 years on - lessons from the S11 blockade with James Plested and James Vigus
Sep 20th, 2020 by Red Flag Radio
Twenty years ago, the 11-13 September blockade of the World Economic Forum's Asia-Pacific Economic Summit, held at Melbourne's Crown Casino complex, was disrupted by an estimated 20,000 protesters. James Plested and James Vigus are revolutionary socialists who were active participants at S11. On this episode we discuss the political context, debates, actions, and legacy of S11 and the 'battle of Melbourne'. 
20 years on from S11: looking back at the battle of Melbourne by James Plested
S11 on the barricades video 
Support Red Flag Radio on Patreon: 
https://www.patreon.com/redflagradiopodcast 
Subscribe to Red Flag newspaper: 
https://subscribe.redflag.org.au/ 
Contact the show: 
Hosted by Roz Ward. Produced by Liam Ward. 
Music by Dan Kenny. 
Share
|
Download(

Loading

)